The Upcoming Blog Apocalypse!!!
APOCALYPSE! It's a
CATACK-A-LYSM
!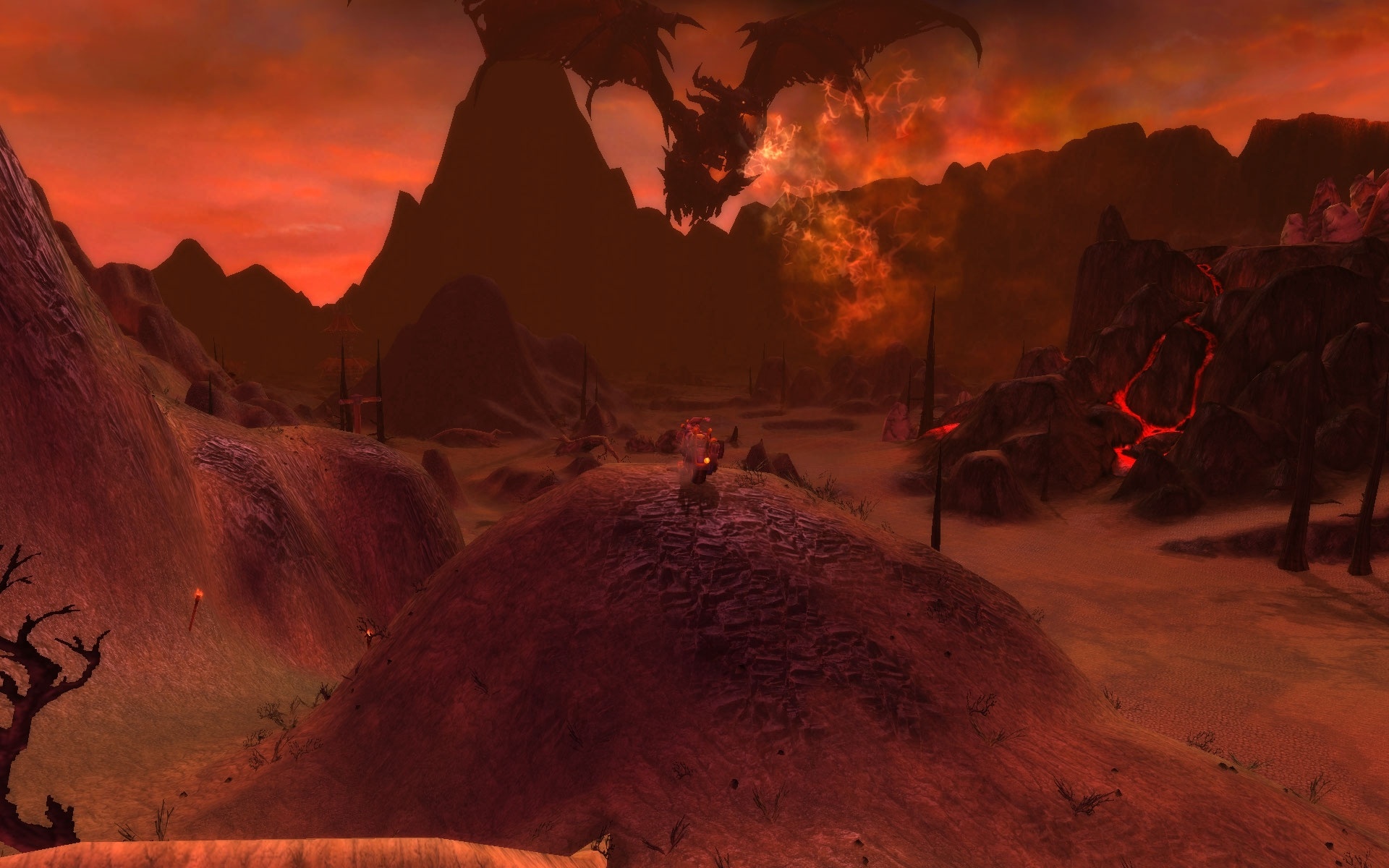 Deathwing: Still scarier than anything predicted by the Mayans
I'm honestly not sure what features are going to disappear with the GFC/Google Reader/ OMGOSH! THE WORLD OF BLOGCRAFT IS ENDING!!!!
PANICS AND RUNS AROUND LIKE A CONSTIPATED WIENER DOG!
Anyway, so if I can direct your attention to the side bars I have added two new options if you like to click and subscribe. One is Networked Blogs and the other the fan favorite Bloglovin'.
I do have a Facebook page
here
, but I know that Facebook is not my personal preference for following a blog (I will like a blog's Facebook page for a giveaway or if it is the ONLY method they have available to follow with, but other than that I don't wanna. My Facebook feed is already crowded enough as it is plus the way things appear/disappear so quickly I miss things that way).
So, you can follow me in new and exciting ways and because this is the internet there will be no stalking charges (though I might send my elite troop of Cyber Spiders to track you down. They do my typing for me when I am running out of fingers. They are very good but they can't seem to remember the difference between affect and effect so if you see that mistake on my blog it is THEIR FAULT!).
After all, where else can you get World of Warcraft references plus crochet patterns plus thoughts on early childhood home education plus a healthy dose of cats plus . . .
who am I kidding? It's the interwebs. You can get all of that all over the place.
Oh also, if you are using these platforms help me out. I'm trying to make sure I subscribe to one or the other on every blog I follow, but it is a time consuming process, and I'm sure to miss a couple. If you comment in this post with a link to your blog I will be sure to and add it on either Networked Blogs or Bloglovin' (unless it involves offensive and/or kitten hating content. Don't hate on kittens here. My Cyber Spiders are watching.).