I Did It!
This post is going to be short on text and long on anxious excitement because I did it! I finally took the plunge and put up my first novel on Amazon as a kindle ebook through Kindle Direct Publishing.
I can't really review the KDP process yet, because my book just went up and I'm unsure how it will go. I'm not trying to make money so much as I just want someone somewhere to read it. Because of that
The Ordinary Knight and The Invisible Princess: A Tale in Two Parts
is available for only $0.99 (free to loan for Amazon Primes users). I don't want to encourage people to buy it if they don't think they would read it. It is primarily a young adult novel, aimed at a female audience: a full length fairy tale in two parts, a love story, and what I like to think of as a fun filled adventure with a lesson about character slipped in. If you ever read that sort of thing, please check it out. If you think you know someone who would read that sort of thing, please share it.
I did almost all the work on this book unaided. I had one or two friends check over the grammar and spelling for me, but none of them were professional, so my biggest fear is that it is ridden with errors I missed during editing. My second biggest fear is that it really isn't any good. My third biggest fear is that it doesn't matter whether it is good or not: no one is going to bother to read it.
My blog is all well and good, but I've always had a hard time calling myself a writer because my readership is so limited. Now I feel, even though no one has purchased it yet, that I can at least make a partial claim to the job title.
If this works out, I have other pieces in the wings. That would be my dream, to fill up my Amazon "bookshelf" with titles by me.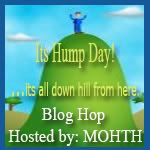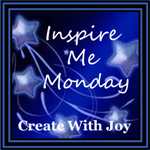 Shared At
Daisy Cottage: Off the Hook