The Print Version is FINALLY Available
I was beginning to think I'd never get it done. It seemed like every time I started to submit it, some new problem would leap up and I'd have to re-edit, re-format, re-upload, and re-wait for them to re-approve the file. . . But the waiting is now over and interested parties can now buy my original novel
The Ordinary Knight and the Invisible Princess
on Amazon (click
here
to purchase or to download a sample of the ebook)! Just like a real book! In fact, though I haven't ordered my own copy yet, I have it upon good authority that if you do buy one, it will look, smell, and possibly taste like a real book (they didn't have an option for coffee flavored paper, so I'm assuming it will be paper flavored paper. Books are good fiber.).
This book is awesome! Why? Because it has my name on it. Like Martin Freeman's face, my name needs to be on more things.
Also, it is the perfect weight to use when disarming traps by swapping out a novel with a golden idol.
I don't do photo shop. Please imagine he's holding my novel.
If you don't believe me, buy a copy, go to South America (watch out for snakes), find a temple with a golden idol counterweight trap and test it out. If it doesn't work, there might be a refund in it for you. Might.
It is the perfect anti-spider weapon.
Sure. . .when Hell freezes over! NOW FEEL THE WRATH OF MY NOVEL!!!
Oh, and there is a story inside too!
Two actually!
Check it out!
GIVEAWAY!
If you would like to get a free copy of this book, enter my giveaway for it HERE.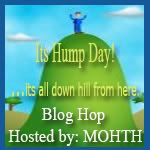 Clever Chicks Blog Hop