Wordless Wednesday: Quiet Claire
Last week some sort of sickness ran through our family. It hit all of us to different degrees. Matt stayed in bed all day and couldn't keep any food down. Claire had a fever a few days later and was lethargic all day. Coryn only got cold like symptoms and I got those plus a day long head ache.
It feels awful every time we say it, but Matt and I agree, Claire is so sweet when she is sick. When well she is a trouble making busy bee, but add a cold or a flu and she melts into your arms and sits still for hours, holding the bear she picked out from a thrift store a few weeks ago who is now her "mostly companion."She is quite cuddly and calm.
We are all better now except all of have a lingering cough. I hate coughs.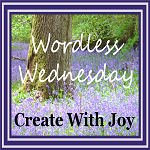 Jenny Evolution