My Mr. Fox-Crochet Critter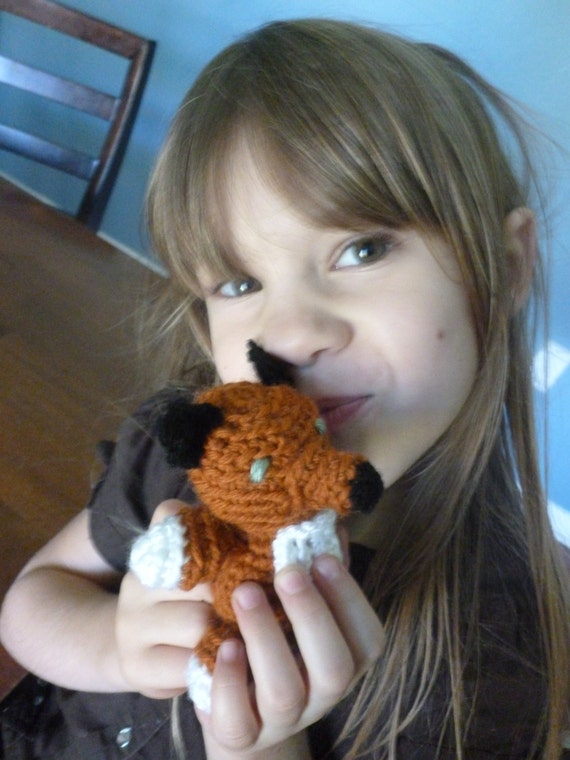 I've been thinking about fox stuff a lot lately because they are popular and it seems like I can't turn around without seeing a fox on something. Unlike the owl craze where it seemed like owls were haunting me from every gift shop shelf, I kind of like the fox thing. They've always been one of my favorite animals. They're like the perfect combination of feline and canine.
Because of this, I HAD to make one.
And here he is: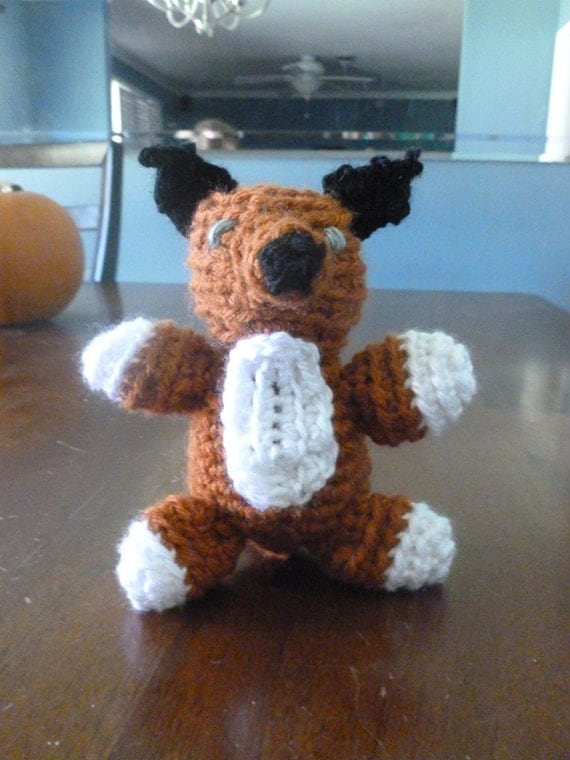 and from the back so you can admire his "bushy" tail.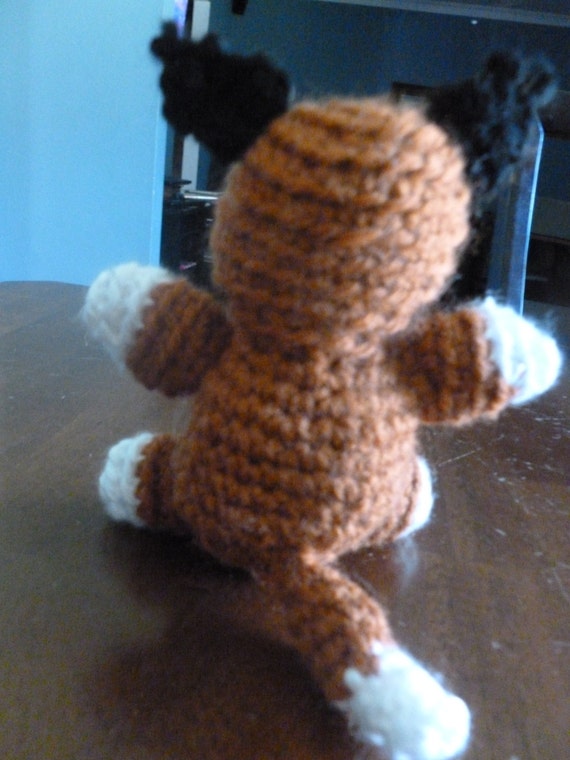 He's a pretty basic pattern, just working in rounds for the body, triangle ears, etc. I may post a pattern, but if you are as fluent in crochet as I am, you can probably figure it out from these pictures.
Coryn loves him, but agreed to put him up on Etsy if she could use the proceeds to buy her sister a Christmas present (she was feeling altruistic for whatever reason.).