Star Ornaments
A few days ago I posted a picture of some crochet stars I made for my daughter's room. They turned out really well, so I decided to whip out a set in colors I like and place them on Etsy as Christmas ornaments.
Blue and White Star Ornaments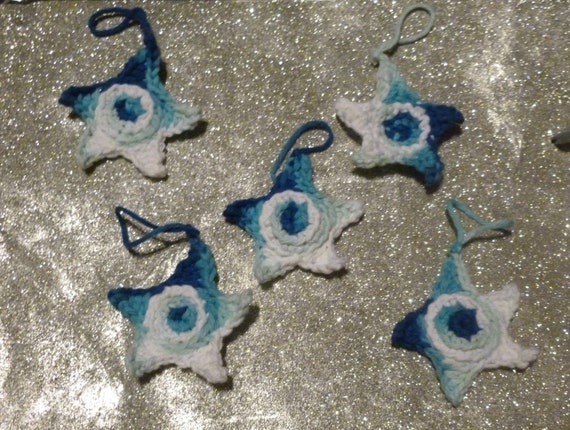 I'm really happy with how these turned out and I'm considering making a few more sets in different colors. If you are looking for a unique hand made gift for someone special on your list, consider checking out my Etsy shop
Critters for Coryn
. I have
hats
,
ornaments
,
toys
, and some special hair accessories from
the Claire Bear Hair line
.
(post with a promo code for free shipping
here
)
Oh, and you can't beat the price on these. Each individual star is only a dollar and since they are so small my shipping price is the same as a first class stamp!
I'm willing to accept special orders for different amounts or colors.