Dragon's Curse, Amazon Reviews, Updates
It has been awhile since I updated everyone on my review status. I've gotten five Amazon reviews. Unfortunately, the majority fall under the "I know that person so I feel bad bragging that they like my book" category.
I've given out a decent amount of review copies, but reviewers willing to look at Indie books generally have long waiting lists, so it may be awhile until that pays off. As always, you can check out the book through the link below.
Dragon's Curse (The Dragon and the Scholar) (Volume 1)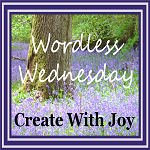 Linked at JennyEvolution