Wordless Wednesday-Costume Plans
Coryn's into super heroes, so we got really excited about Halloween this year. I know it is early, but you want to wear your costume early and often, to get your money's worth.
Coryn's going with Wonder Woman.
Super DC Heroes Wonder Woman Child's Costume - Medium (50 - 54" Height, 27 - 30" Waist)
Claire is going to be Supergirl.
Rubies Supergirl Costume, Toddler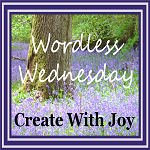 JennyEvolution