Random Interview Saturday! Heather L. L. FitzGerald
The H. L. Burke Random Interview is not like other interviews. The questions are all over the place. They have no purpose. Their purpose is their lack of purpose.
There are nine questions because cats, but these nine questions are subject to change without notice, so the questions one person answers may not be the questions answered by the next author.
Today's author may or may not have simply walked in from Mordor. Introducing Heather L. L. FitzGerad.
Heather L.L. FitzGerald writes from her home in Texas, while dreaming ofbeing back in the Pacific Northwest, where she grew up. When her four kids were young, she enjoyed reading aloud until her voice gave out. (Her son, who is autistic, would just move on to his favorite audiobook).
Certain
stories became good friends
—
the
kind you want to revisit. The kind you wish never needed to say
goodbye. Those are the kind of stories Heather aspires to write.
Stories worthy of delicious coffee. Stories difficult to leave. Her
YA Fantasy trilogy
The
Tethered World Chronicles
will be complete when her third book,
The
Genesis Tree
,
releases June 1st. Her other books,
The
Tethered World
,
and
The
Flaming Sword
,
are available on Amazon or can be ordered at any book retailer.
Heather
is a member of the North Texas Christian Writer's group, ACFW, CAN,
and helps with the Manet Writer's group in Fort Worth, Texas. You can
connect with Heather on her
website/blog
,
Facebook
,
Pinterest
,(Belongs
to her main character, Sadie),
Character
blog
:
(Sadie
'
s
mother has a blog pertaining to legendary creatures),
Twitter
,
Instagram
,
Goodreads
.
You receive a contract that allows you to have any pet you want (mythical or real) but in return you have to spend a week AS a pet to a mythical creature of your choice (dragon, giant, sphinx?). Do you take it or do you decline?
Assuming I could choose to be a pet to the Egyptian sphinx (of the inanimate-hunk-of-rock variety) then I'd give an enthusiastic thumbs up to this proposition! Otherwise, I'm not entirely confident in my ability to survive being a pet in order to possess the pet of my dreams. And since I can't even decide what my dream-pet is (I mean, how does one choose between a faery, a phoenix, or a pegasus?), I'd have to give this more thought…Ugh! The pressure. Next question!
Fill in the blanks: I am a were___, but I only turn when ____.
I am a were-latte, but I only turn when the Starbucks is closed.
Congratulations! You are now president of this blog post. What's your first executive order?
Flash Mob at the Barnes and Nobles in the Spec-fiction aisle! We'll be dancing to a mash up of American Author's hit "Best Day of My Life", Imagine Dragons's "On Top of the World" and Natasha Bedingfield's "Unwritten". (Oh, we reeeaaally should do this…)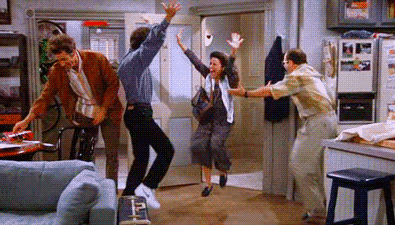 If you could live inside a theme park ride, which would it be?
The teacup ride in the kiddy park because…1) I'm a big chicken when it comes to rides and if I'm going to be stuck on one I don't want to live the rest of my life in terror, and 2) I could probably find a way to make them coffee cups instead, and what could be better than a cup of coffee I could submerse myself in?
Which natural element (earth, wind, fire, water) do you feel the greatest kinship with?
Definitely water, though I am inspired by it more from a distance. Though I have enjoyed SCUBA diving and snorkeling, I'm in awe of a violent, lashing coast on a rocky shore. Give me a windowed room overlooking the Oregon coast and I'll write a best seller!
During an alien invasion, what would be your weapon of choice?
Since the pen is mightier than the sword, I would like to have a quill and parchment with magical powers to bring to pass whatever is written with/on them. I'd write a happy ending to the invasion involving butterflies and kittens. Or maybe geckos and mermaids. Yeah…THAT.
Which of the following potions would you like to possess: a Love Potion, a Sleeping Potion, an Invisibility Potion, or Coffee?
Since, as you may have surmised, I possess coffee in great quantities (and own a mokka pot, a French press, an espresso machine, and a boring old coffee pot), I'll take an Invisibility Potion, pah-leese! Harry's got the cloak. I'll take the potion.
Can you simply walk into Mordor?
One does not
"
simply walk into Mordor
"
. Unless you
'
re working on the movie set of
The Lord of the Rings
. Then, yeah, I guess you can.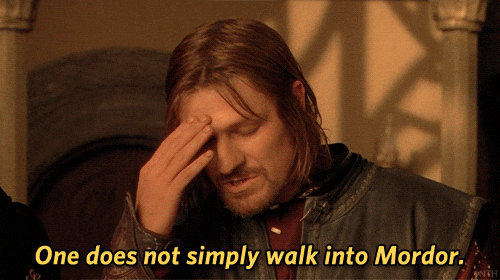 If this question were any question in the world, what question would you want it to be and how would you answer it?
Oooh, good question :-)
Well…treating this like the age old quandary, "If you had three wishes, what would they be?' I would want to know how I could get my book into the hands of Narnia/Gregor/Wingfeather/Potter/Artemis/Percy Jackson fans…?
And the answer would be: By answering these random questions on Heidi's blog your books are materializing in their hands and on their Kindles at this very moment!